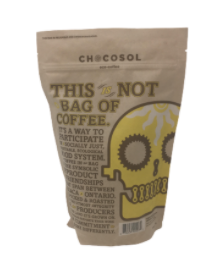 Oaxacan Coffee in a brand new bag!
The new Omnidegradable (recyclable and compostable) Coffee Bag is here!
New Ground Coffee Price
Our warehouse is working to improve and streamline operations with a new coffee grinding machine and new coffee packaging to maintain freshness.
New Ground Coffee Price:

 

$10.75/1lb bag
---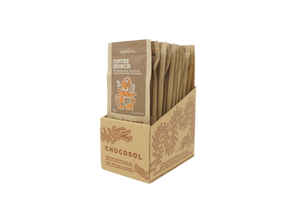 As a result of our improved display cases, we can now fit more bars into each case and will be transitioning to 
10 bars per case effective May 1, 2020. 
All orders placed on May 1st onwards will be updated to 10 bars per case. 9 unit cases are no longer available. Please take this into consideration when placing orders after today.